Call of Duty (COD) is a famous shooting game that was created by Activision in 2003 and focused on games set in World War II. With time, this series of games moved on to the Cold War, outer space, and other futuristic worlds.
There have been many different versions of the game released since them, and we cannot forget to mention that the next title called – Call of Duty: Black Ops Cold War version is set for release on November 13, 2020.
This game is one of the best free-to-download games that are available on your Android phone. It's got amazing graphics and easy-to-master controls. Up next we're going to tell you about COD Youtubers you can learn from.
The Five Most followed YouTubers That Play COD Mobile
If you are a big fan of the game and are looking for pointers on how you can up your gameplay there are plenty of players on Youtube that can help.
Up next are the five most followed Youtubers that play COD.
HawksNest
This YouTube Channel has 444,000 subscribers at the time of writing this review, and it is run by Elijah Jackson. He has several COD Mobile Videos on his channel and he also has a website that is dedicated to COD content.
Elijah Jackson is certainly an expert in this field. On his site, you can find some exhaustive reviews and lists of various features such as maps and guns that will help you in performing better in the game the next time you play.
Bobby Plays
This channel has got more than 500,000 subscribers and it is owned by Bobby, who also calls himself Bobby Buckets.
You will find him doing COD streams on his channel and he accompanies them with some funny and relatable moments and memes.
He also uploads plenty of content that is related to COD Mobile and while he mostly plays COD, he's also featured some other games on his channel that he thinks are worth checking out.
Anonymously
The Anonymous YouTube channel currently has around 650,000 subscribers and plenty of mobile content. The number of views per video is also very high, and averages between 300k and 400k.
He mostly puts out COD mobile content and his identity is unknown, which really doesn't matter since the content is well done. Whoever runs it however is a great COD player and he seems to be very fond of the Zombie mode of the game.
Yanrique
The Yanrique YouTube channel is run by Yanrique himself and currently has got more than 900,000 subscribers.
Yanrique Wright was born and raised in Jamaica and he plays many different mobile games such as COD Mobile and PUBG Mobile. He provides plenty of fun moments and content for viewers, as well as tricks and tips.
If you are looking for ways to improve your game, then this channel is worth your consideration as it has plenty of great content that can help.
iFerg
This is probably the number one YouTube channel for COD Mobile videos. It currently has got almost 1.5 million subscribers.
Now, if YouTube was a COD Mobile game, then iFerg would definitely be the XS1 Goliath who shoots down from the sky to instill the terror in the enemy's hearts.
The channel is run by Luke Fergie who calls himself iFerg, and he is probably one of the best or THE BEST COD Mobile player in the world.
He has got unmatched skills and this is evident in his achievements which include the 100 ranked matches that he has won.
He is good at challenges and he does this with popular players whom he regularly beats. We definitely wouldn't want to challenge Luke in a COD Mobile game. That is sure.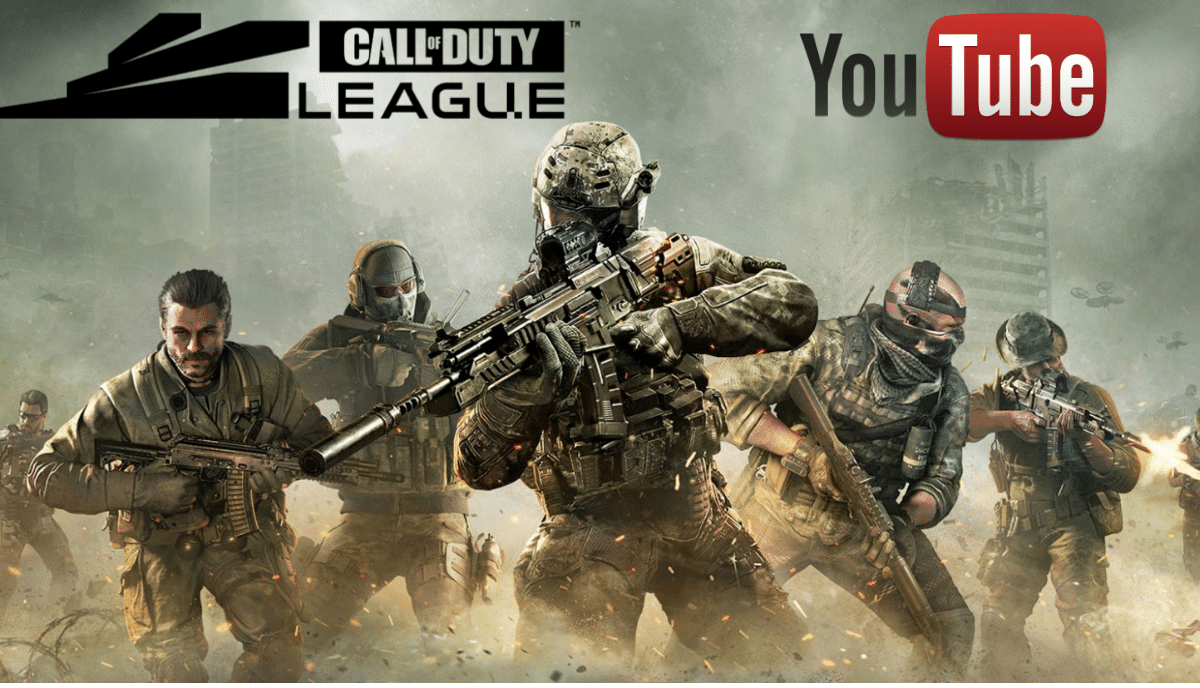 Conclusion
So, if you are a COD Mobile lover, and have been having some difficulties getting around the game or even winning a match, the YouTube channels will help you turn your luck around. Good luck!